Kids, Parents & Money – Four financial conversations you must have to create and preserve family wealth and unity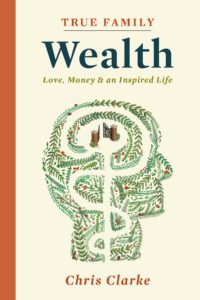 As a seasoned manager of family wealth, Chris Clarke has seen families break apart when discussions about money take place. "It is a taboo subject, that many parents feel uncomfortable or fear to talk about with their children, until it's too late." Says Clarke.
"Discussions about money and about family rarely happen in the same conversation," Clarke adds. "It's time the two are united and families talk about money in an open environment".
 Clarke advocates parents:
Give kids the gift of financial literacy –the understanding of knowing how money is made, spent, and saved. Also help your children develop the skills and ability to use financial resources to make decisions. Including how to generate, invest, spend, and save money.
Have healthy conversations about money and values. This includes teaching children the true value of wealth, which is so much more than money. The goal is to help them find a clear direction in life and to discover their purpose.
Help children build their own personal power by setting clear boundaries that empower them rather than handing them an easy elevator ride to the top.
Help children define what their own definition of financial freedom means on their own terms.
The issue of financial literacy among children is a growing concern in Canada and several provinces including Ontario and Alberta that are piloting educational programs. These programs are a great start, but parents can help transform classroom teachings into "real life" applications.
In her recent book, True Family Wealth-Love, Money & an Inspired Life, Clarke also offers a way to bring the family together using proven business techniques, such as strategic planning and team building, to grow and preserve both financial and personal wealth now and for future generations.
Chris Clarke draws on 30 years of experience as CEO and Co-owner of First Affiliated Holdings Inc. She is a Chartered Professional Accountant, Trust and Estates Practitioner, and a Registered Financial Planner. Clarke is also certified as a Family Facilitator by the Canadian Association of Family Enterprise.